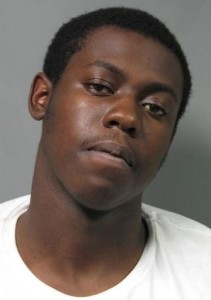 DOVER, DELAWARE (5/19/2015) Two men have been arrested in connection with the slaying of a 19-year-old Smyrna High School student last week in the Walker Woods neighborhood, Dover police announced tonight.
Damier Harmon, 18, and Bruce Manlove, 19, were arrested by Philadelphia police in that city on first-degree robbery charges relating to the incident.
After they were arrested, detectives found additional evidence leading to Harmon being charged with first-degree murder in the shooting death of 19-year-old Gary Adams, Dover police Cpl. Mark Hoffman said.
Both men are being held in Pennsylvania awaiting extradition.
Harmon, of the first block of Harmony Lane in Walker Woods, faces the following charges:
1st Degree Murder
1st Degree Robbery
Possession of Deadly Weapon During Commission of a Felony
Possession of Firearm by Person Prohibited
Possession of Ammunition by Person Prohibited
Conspiracy 2nd Degree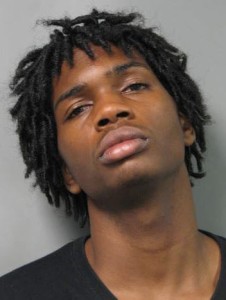 Manlove, a homeless man from Dover, faces these charges:
1st Degree Robbery
Possession of a Deadly Weapon During Commission of a Felony
Conspiracy 2nd Degree
Smyrna High student shot to death in Dover
Man wounded in Dover drive-by shooting
33-year-old man shot to death in Fox Run
Dover police arrest 2 in Webbs Lane homicide
Suspect arrested in Dover shooting
29-year-old man shot to death in Dover
Reward offered for tips in Dover homicide