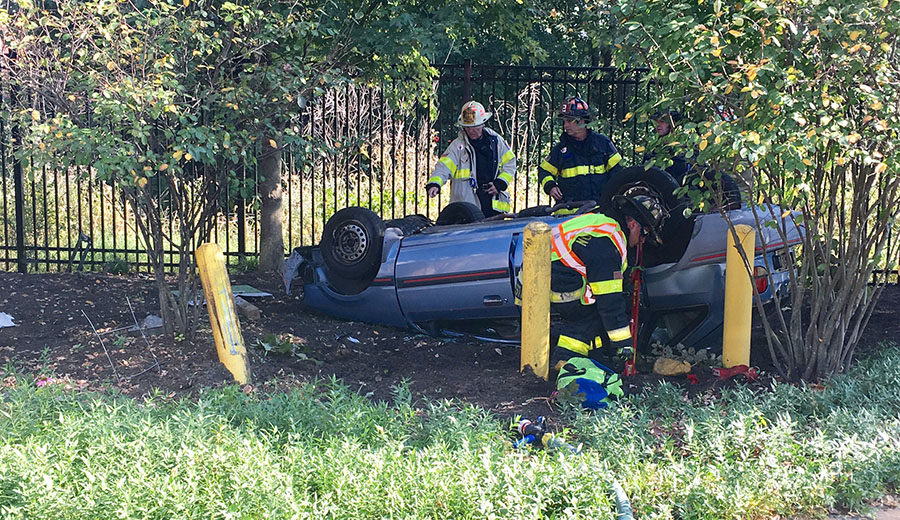 WILMINGTON, DELAWARE (10/1/2017) A 77-year-old woman died as her car went out of control and overturned, Wilmington police said early today.
The crash happened about 3:15 p.m. Friday at Seventh and Woodlawn streets.
The Mercury car was eastbound on Seventh Street at high speed when it struck several concrete barriers on the east side of the three-way intersection, police said. The car ended up on its roof.
Officers and New Castle County paramedics provided first aid but the woman was pronounced dead at the scene.
Witnesses told police she appeared to be in medical distress prior to entering her car.
Police said it isn't known if she died of injuries from the collision or from a medical condition.
Woman struck, killed in Kirkwood Highway hit-and-run
Teens injured in Greenville head-on crash