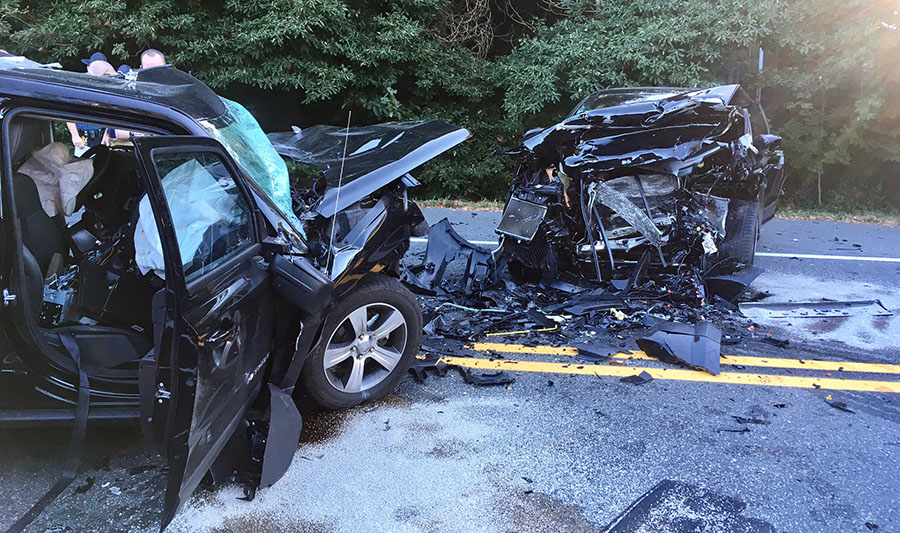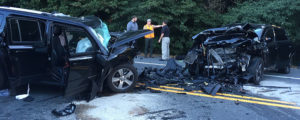 UPDATED: Archmere Academy announces death of student after crash
GREENVILLE, DELAWARE (9/30/2017) Three people, including two teenagers, were injured in a head-on crash in Greenville on Friday, the Delaware State Police said. One of the teens was in critical condition and the other serious.
The collision of an Audi Q-7 and Jeep Liberty happened about 7:19 a.m. on Kennett Pike (Route 52) north of Hillside Road.
The southbound Jeep, driven by a 17-year-old Hockessin boy, veered across the center line for unknown reason and struck the northbound Audi head-on, police said.
The boy taken by ambulance to Christiana Hospital in Stanton in critical condition, police said.
A 16-year-old girl who was a passenger in the Jeep was flown to the hospital by state police helicopter and was in serious condition.
The driver of the Audi, a 57-year-old Wilmington man, was taken by ambulance to the hospital. Police said his injuries were not life-threatening.
"All subjects were properly restrained at the time of the crash and drugs or alcohol are not being considered as a factor," Master Cpl. Michael Austin said.
No charges were filed, Austin said.
2 injured in Route 4 crash near Newport
Route 141 bridge over U.S. 13 to close for weeks