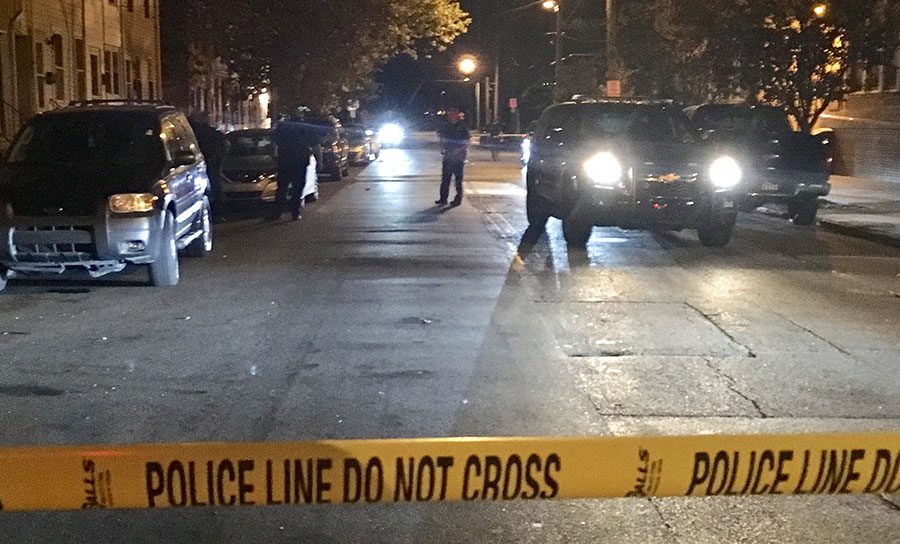 WILMINGTON, DELAWARE (9/30/2017) A 26-year-old man was wounded in a shooting early today, Wilmington police said.
The shooting was reported at 1:10 a.m. in the 1200 block of Lobdell St.
Police were alerted by a Shot Spotter notification and found numerous spent shell casings at Lobdell and Claymont streets as well as Apple and Claymont streets.
The gunfire also struck an exterior gas main, police said, and a parked vehicle.
The victim suffered a gunshot wound to his right thigh and was taken to Wilmington Hospital by private vehicle before police arrived. He was reported in stable condition.
Police said they were interviewing witnesses and had no suspect information.
Anyone with tips is asked to call Detective Michael Hayman at 302-576-3963.
Tips also may be submitted anonymously through Delaware Crime Stoppers, which offers rewards, at 800-847-3333 or www.delaware.crimestoppersweb.com.
Woman struck, killed in Kirkwood highway hit-and-run
Teens injured in head-on Greenville crash
Route 141 bridge over U.S. 13 to close for weeks
Man shot outside bar in Edgemoor