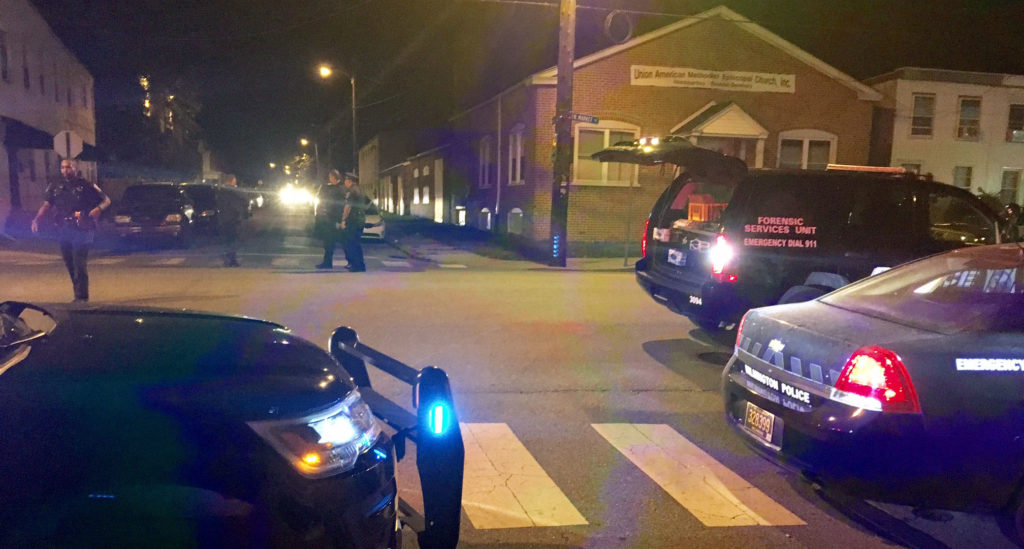 WILMINGTON, DELAWARE (10/1/2017) Two teenagers were wounded by gunfire in Wilmington late Saturday night, according to reports from the scene.
The shooting at 30th and N. Market streets happened about 11:45 p.m.
Wilmington police were on the scene investigating.
Both victims, reported to be 14 years old, were taken by ambulance to Nemours/A.I. DuPont Hospital for Children in Rockland.
26-year-old man wounded in Wilmington shooting
Man shot outside bar in Edgemoor