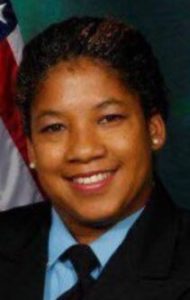 UPDATED STORY: 3 fallen firefighters remembered
WILMINGTON, DELAWARE (12/2/2016) A third Wilmington firefighter has died from injuries received during a blaze at a home in Canby Park in September, authorities announced Thursday night.
"It is with a heavy heart that the Wilmington Fire Department announces the line of duty death of Senior Firefighter Ardythe Hope," the department said in a brief news release.
Fire Chief Anthony Goode planned a news conference for this morning.
Beatriz Fana-Ruiz, 27, had been charged with first-degree murder in the deaths of Lt. Christopher Leach, 41, and Senior Firefighter Jerry Fickes, 51. They died when a floor collapsed above them while they were in the basement.
The fire struck about 3 a.m. Sept. 24 in the row home at 1927 Lakeview Road.
Fire Chief Goode on 2 deaths: 'Utter devastation!'
Woman charged with murder in deaths of two Wilmington firefighters
It is with the heaviest heart that I announce the Line of Duty Death of Senior Firefighter Ardy Hope. #RIP Ardy, I/We love you@WilmFireDept pic.twitter.com/P7uKc5dUEX

— Anthony S. Goode (@AnthonySGoode) December 1, 2016