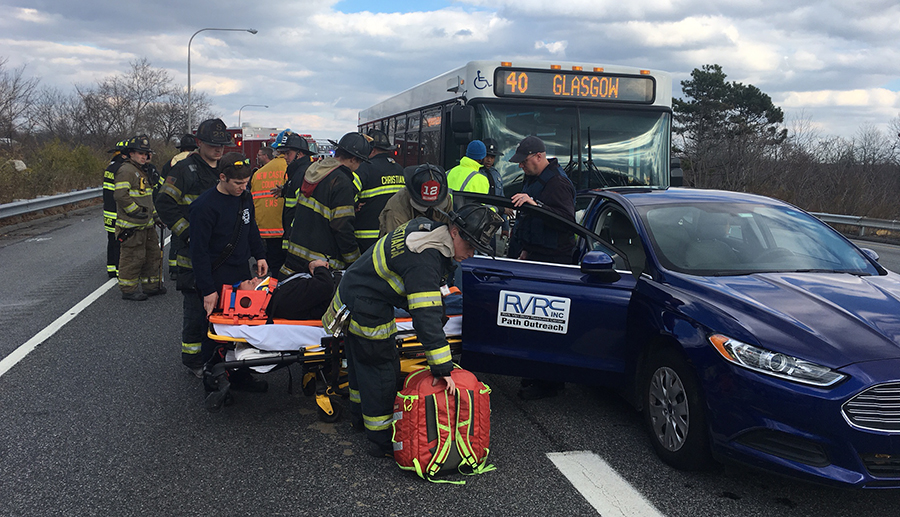 NEWPORT, DELAWARE (12/1/2016) Seven people were injured in a crash on southbound Interstate 95 this afternoon involving a DART bus and a car, according to reports from the scene.
The crash happened about 1 p.m. in the southbound lanes, north of Route 141.
A four-vehicle crash during the morning rush hours also happened on southbound I-95 but south of Route 141.
The DART bus was bound for Glasgow.
The car displayed a sign identifying it as from the Rick VanStory Resource Center in Wilmington.
The injured were taken by ambulance to Christiana Hospital in Stanton.
Christiana Fire Company responded.
The crash was under investigation by Delaware State Police.
Traffic backed up to Wilmington after the wreck closed the two right lanes.