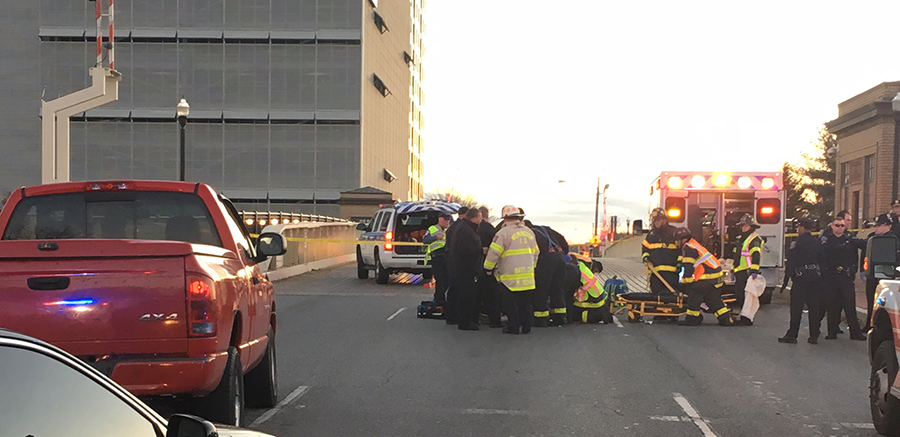 WILMINGTON, DELAWARE (12/3/2016) A pedestrian was fatally struck by a pickup truck on the South Market Street Bridge, city police said.
The fatality happened about 4:15 p.m. Friday on the bridge over the Christina River.
The bridge was closed as police investigated, causing a major rush-hour traffic jam.
The man struck was taken to Christiana Hospital in Stanton with traumatic injuries, police said, and was pronounced dead there.
Police asked anyone who may have witnessed the accident is asked to call Sgt. James Karshner at 302-571-4414.