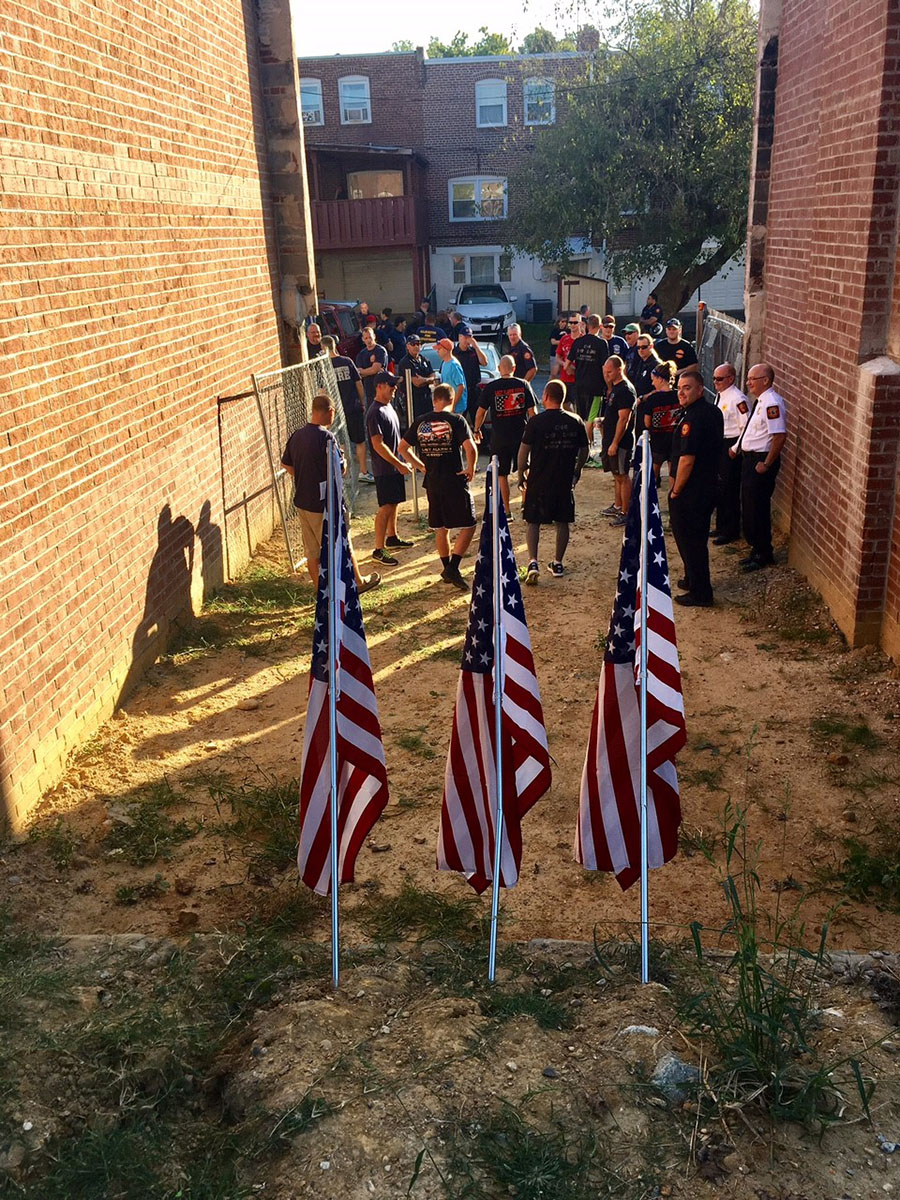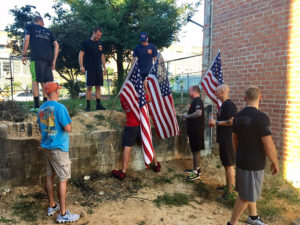 WILMINGTON, DELAWARE (9/24/2017) Three American flags were placed this morning to honor the memory of the three city firefighters who lost their lives fighting a blaze one year ago.
The ceremony was held at the vacant site of the fire at 1927 Lakeview Road in the Canby Park area.
The fire struck the row home about 3 a.m. Sept. 24, 2016.
Lt. Christopher Leach, 41, and Senior Firefighter Jerry Fickes, 51, died when a floor collapsed above them while they were in the basement. Senior Firefighter Ardythe Hope, 48, died in December, 2016, of her injuries.
Beatriz Fana-Ruiz, 27, daughter of the homeowner, was later charged with first-degree murder in the deaths.
Third Wilmington firefighter dies from Canby Park blaze injuries
Woman charged with murder in deaths of two Wilmington firefighters
Fire Chief Goode on 2 deaths: 'Utter devastation!'
Wilmington man charged with arson in Bear house fire