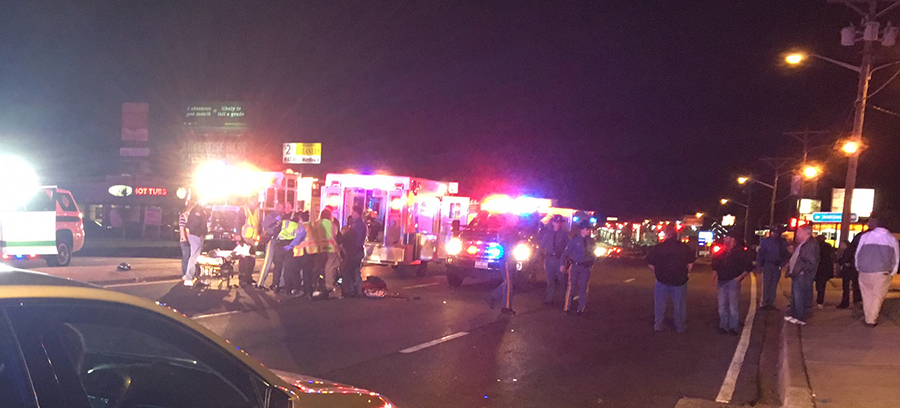 UPDATED STORY: Police identify victim, release other details
PRICES CORNER, DELAWARE (3/30/2017) A man was seriously injured this evening when he was struck by two vehicles on Kirkwood Highway, the Delaware State Police said.
The collision happened shortly before 9 p.m. in the 3600 block, west of Greenbank Road.
The first vehicle, described by witnesses at the scene as an SUV, struck the man and then fled. Police said the second vehicle remained at the scene.
Mill Creek firefighters and New Castle County paramedics performed CPR on the man, believed to be in his 40s. he then was taken by ambulance to Christiana Hospital in Stanton.
All westbound lanes of Kirkwood Highway (Route 2) were closed as police investigated.