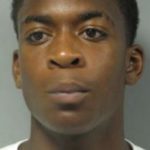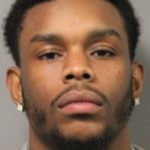 UPDATED STORY: Second suspect surrenders to police
HARRINGTON, DELAWARE (1/2/2017) A 17-year-old was shot in the legs Sunday outside the Lake Forest South Elementary and WT Chipman Middle schools in Harrington, city police said.
The incident happened about 4 p.m. on the school property at Dorman and West Center streets, Capt. Earl K. Brode said. Those involved were not students at the schools nor was it a school-related event, he said.
One suspect was later captured and another is being sought. Both are from Dover, Brode said.
He said several people were playing football when others arrived and a fight began.
Brode said the fight had ended and people were fleeing the area when one person fired multiple shots from a handgun, wounding the teen.
The teen was first taken by ambulance to Bayhealth Milford Memorial Hospital, then transferred to Christiana Hospital in Stanton. The injuries did not appear to be life-threatening, Brode said.
The shooter gave the gun to another person, who later discarded it, Brode said. Police have not found the weapon.
The pair fled in a vehicle that was later stopped by a Delaware State Police trooper near John Char Estates along Milford Harrington Highway (Route 14). But by then the two suspects were no longer in the vehicle, Brode said.
The driver and a passenger were later released.
Brode identified Trequon T. Seth, 19, of the 1400 block of Hopkins Ave. in Dover, as the suspected shooter. He remained at large.
David Brown, 20, of the first block of North Prestwick Court in Dover, was believed to have received the gun and later discarded it, Brode said.
Brown was found hiding in bushes at a home along Old Airport Road, off Route 14. He was charged with first-degree assault, possession of a deadly weapon during commission of a felony, first-degree reckless endangering, tampering with physical evidence, resisting arrest and second-degree conspiracy. He was being held at Sussex Correctional Institution near Georgetown in lieu of $70,000 secured bond.
Police obtained warrants for Seth charging him with first-degree assault and multiple other counts.
Brode asked anyone with information on Seth to call police at 302-398-4493.
Tips also may be submitted anonymously through Delaware Crime Stoppers, which offers rewards, at 800-847-3333 or www.delaware.crimestoppersweb.com.
$nbsp;