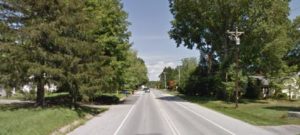 RED LION, DELAWARE (1/2/2016) A 58-year-old woman was injured Sunday in a collision in Red Lion, authorities said.
The crash happened about 4 p.m. in the 1200 block of Red Lion Road (Route 71).
The woman apparently lost consciousness and then her vehicle struck two unoccupied vehicles that were along the side of the road, said Cpl. David J. McKinney Jr. of New Castle County paramedics.
She was treated for chest and facial injures and taken by Christiana Fire Company ambulance to Christiana Hospital in Stanton in stable condition, McKinney said.
He said a child who was properly restrained in her car was not injured.
Delaware State Police troopers are investigating the crash.