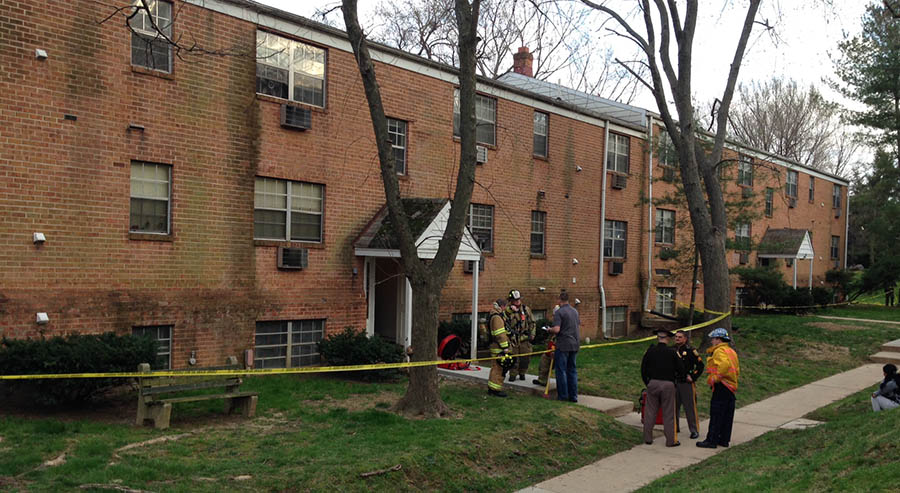 WILMINGTON, DELAWARE (4/1/2016) The deaths of four people at The Evergreen Apartments at Riverfront Heights complex just outside Wilmington have been ruled accidental by the state Division of Forensic Science, the New Castle County police announced this afternoon.
Police, the state Attorney General's Office, county Department of Land Use and state Department of Natural Resources are continuing a criminal investigation of the deaths that occurred one week ago, Cpl. Tracey Duffy said.
Buildings F and G remain evacuated pending replacement of their boiler.
"Our thoughts and prayers remain with the families of all who were affected by this tragedy," Timothy Mullaney Sr., the county's chief administrative officer, said today. "Except to say that everyone deserves safe housing, the county will not comment further until the investigation has been finished."
2 buildings condemned at apartments where 4 people died
7 apartment buildings declared unsafe after 4 deaths; victims identified