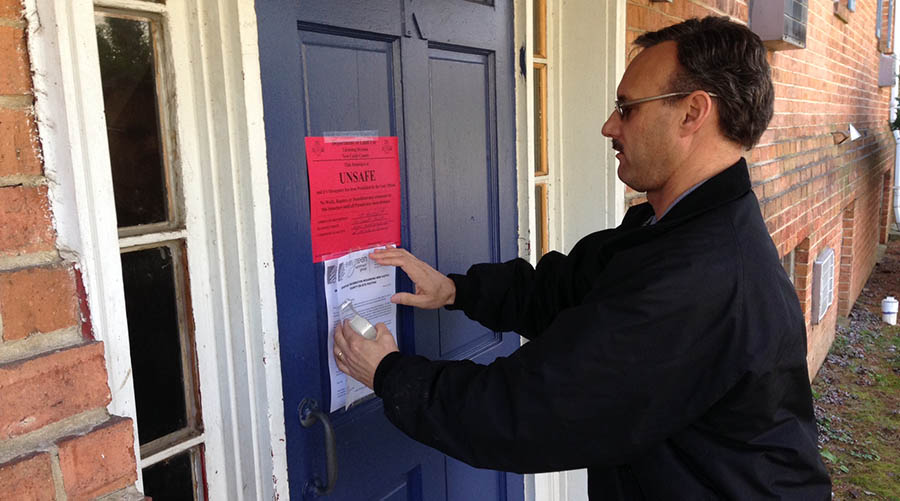 WILMINGTON, DELAWARE (3/26/2016) Seven apartment buildings just outside city limits have been declared unsafe for habitation after four people died in one of the structures and others were sickened, according to reports from the scene this morning.
New Castle County police also released the names of the four adults who were found dead on Friday in Building G at the The Evergreen Apartments at Riverfront Heights, formerly known as the Hidden Valley apartments and Canby Park apartments. The complex bounded by Bonwood and Homestead roads changed ownership last year and was renamed, according to county records.
The four who were found dead in one apartment were identified as Carl Dunfee, 60; Veronica Mousely, 58; and Andrew Spanakos, 72. The fourth victim, found in a different apartment, was Nancy Uniacke, 56.
Five adults and three children were taken to area hospitals for treatment or evaluated at the scene, said Cpl. Tom Jackson. Only one of those eight remained hospitalized this morning and their condition is considered stable and not life-threatening.
The Delaware Division of Forensic Science was still trying to determine the cause of death this morning, Jackson said. On Friday, Jackson said it was considered a possible environmental incident.
Anyone with information is asked to call police at 302-573-2800 or visit www.nccpd.com.
4 found dead at Hidden Valley apartments