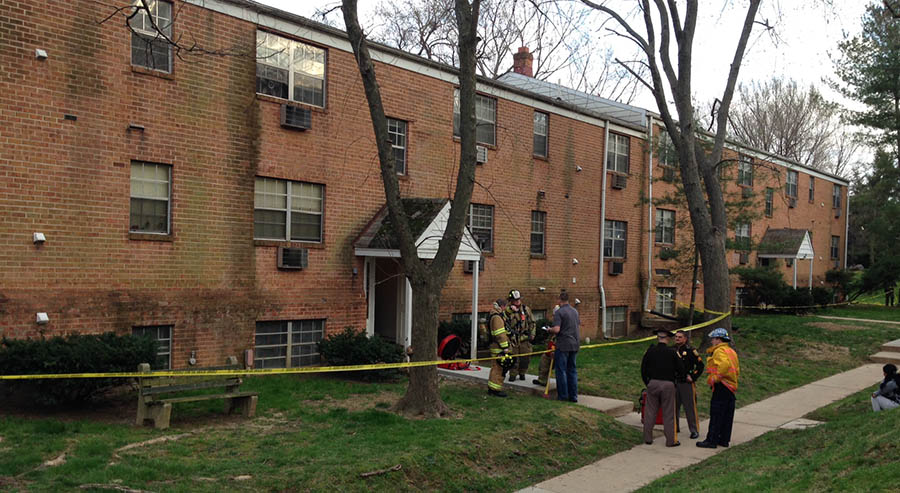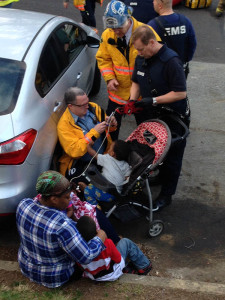 STORY: New Castle County police say 4 deaths may be heroin related
UPDATED STORY: 7 apartment buildings declared unsafe; victims identified
WILMINGTON, DELAWARE (3/25/2016) Four people were found dead this afternoon in two apartments at the former Hidden Valley complex southwest of Wilmington, according to reports from the scene.
New Castle County police are investigating what they called a possible environmental incident at Buildings G and F in the 500 block of Homestead Road.
Ownership of the complex changed hands last year, according to county records, and was recently renamed The Evergreen Apartments at Riverfront Heights.
Police went to an apartment about 5 p.m. after being asked to check on the welfare of residents.
They found three adult victims as well as a dead dog in one apartment and the fourth victim, also an adult, was found in another apartment as police were evacuating the buildings, Cpl. Tom Jackson said. Officers saw no signs of foul play.
Seven other residents, including three children, were taken to area hospitals for treatment. Jackson said they were in stable condition.
"Any resident of buildings F and G should consider seeking medical treatment if they feel the need to do so," Jackson said.
In addition to county police, county paramedics, county Office of Emergency Management, Delaware Division of Natural Resources and Environmental Control, county Hazmat Decon Team, Five Points Fire Company and numerous other fire companies responded.
Buildings F and G remained closed pending outcome of the investigation.
The Red Cross and apartment management were finding places for the displaced residents to stay. Residents may reach management at 302-656-1827.
Police withheld identities of the victims pending notification of next of kin.
Anyone with information on the incident is asked to call police at 302- 573-2800 or visit www.nccpd.com.
Tips also may be submitted anonymously through Delaware Crime Stoppers, which offers rewards, at 800-847-3333 or www.delaware.crimestoppersweb.com.