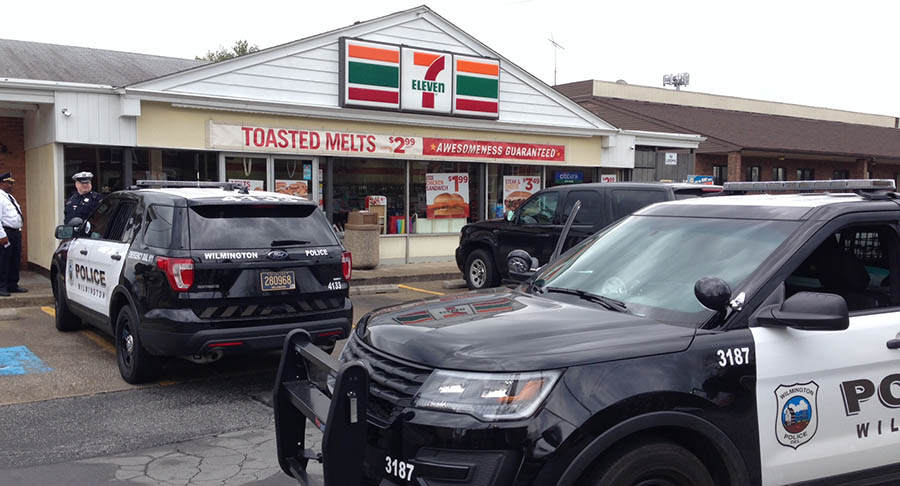 WILMINGTON, DELAWARE (3/25/2016) City police officers captured two suspects following a robbery at a 7-Eleven store this afternoon, authorities said.
The robbery happened shortly before 1 p.m. at 530 Greenhill Ave.
While officers were en route to the store, they spotted two people matching the description of the robbers, police said.
The pair fled on foot with the officers soon capturing them.
Police are still investigating the crime.