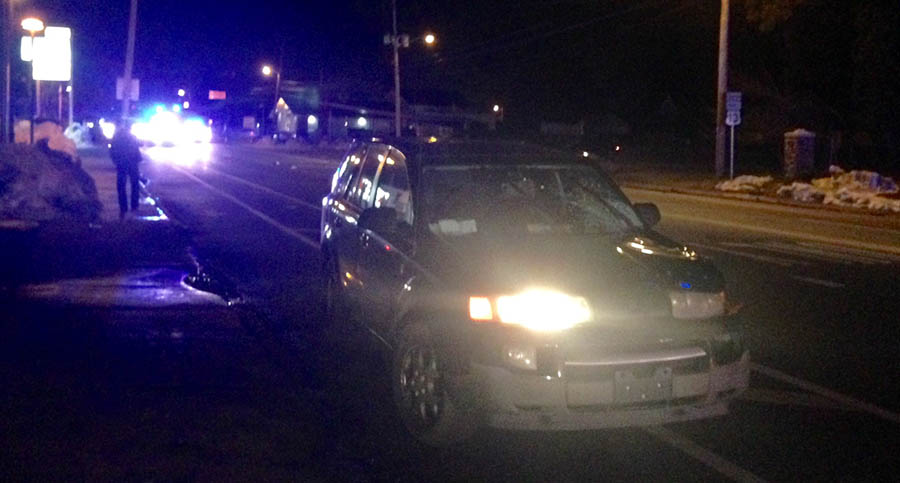 UPDATED STORY: Police release name of man struck, killed on Philadelphia Pike
CLAYMONT, DELAWARE (2/1/2016) A 60-year-old man died after he was struck by an SUV on Philadelphia Pike in Claymont, the Delaware State Police said.
The accident happened about 6:10 p.m. Sunday just south of the Harvey Road intersection.
The pedestrian, a Claymont resident whose name has not been released, was attempting to cross Philadelphia Pike from west to east when he stepped into the path of a 2004 Saturn Vue in the left northbound lane. He was struck by the front left of the SUV and thrown to the ground, police said.
The pedestrian was treated by New Castle County paramedics and then taken by ambulance to Christiana Hospital in Stanton, where he later died.
The driver, Roland Brown, 58, of Middletown, was able to bring the Saturn to a controlled stop. Police said he was wearing a seat belt and wasn't injured.
Alcohol and speed are not considered factors on Brown's part in the collision, police said.
Police said the Claymont man was not in a crosswalk and was not wearing any reflective clothing.
The intersection was closed about 3.5 hours as troopers investigated.