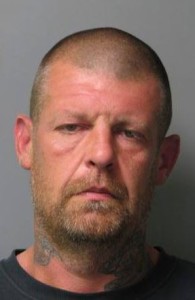 OAK ORCHARD, DELAWARE (2/1/2016) A man was charged with an eighth driving under the influence offense after a head-on crash near Oak Orchard, the Delaware State Police said Sunday.
The accident happened just before midnight Saturday on John J. Williams Highway (Route 24) near Layton Davis Drive.
Police said William J. McGeehan, 42, of Laurel, was driving a 2003 Ford Ranger pickup eastbound when it drifted across the center line and collided with a 2015 GMC Sierra pickup. The Ford spun around and was facing east after the crash, as was the GMC.
McGeehan was taken by ambulance to Beebe Healthcare's hospital in Lewes with serious but not life-threatening injuries, police said.
The GMC's driver, Olka Kilian, 22, of Millsboro, was taken by ambulance to the hospital for treatment of minor injuries.
Police said both drivers were wearing seat belts.
In addition to the driving under the influence of drugs or alcohol count, McGeehan was charged with second-degree vehicular assault, driving under the influence negligence causes, failure to have insurance in possession and failure to stay in single lane.
McGeehan's seven previous DUI convictions were in 1993, 1995, 1997, 1998, 1999, 2003 and 2004.
He was being held at Sussex Correctional Institution near Georgetown in lieu of  $12,101 cash bond.