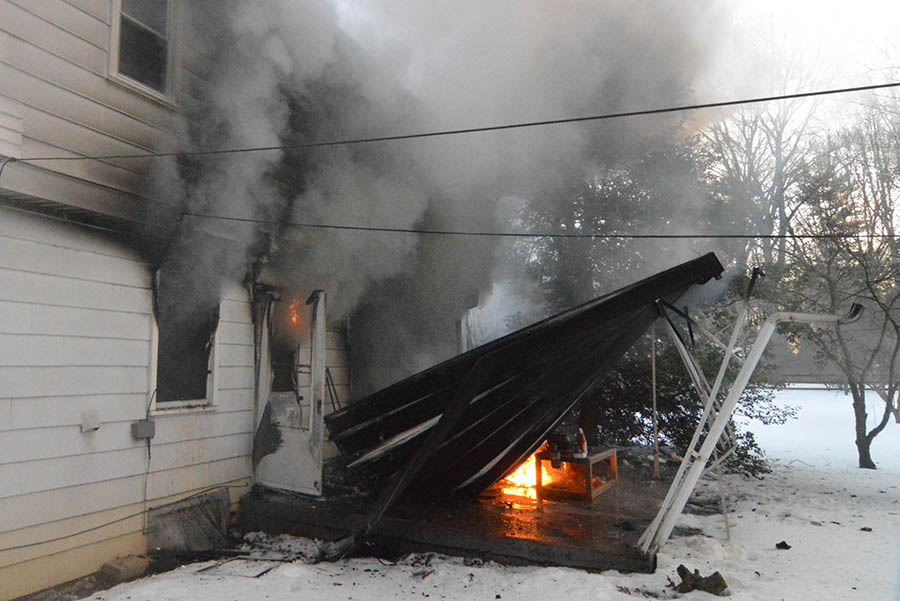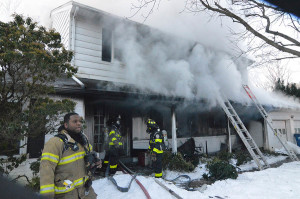 HOCKESSIN, DELAWARE (1/28/2016) Three people were taken to a hospital after a blaze heavily damaged a Hockessin home this morning, authorities said.
The fire, reported at 7:18 a.m. in the 100 block of Oldbury Drive in the Westgate Farms development, was ruled accidental.
Smoke and flames were coming out of the rear of the home when Cranston Heights firefighters arrived and four people who escaped from the home were suffering from smoke inhalation.
A 57-year-old woman was evaluated before being taken by ambulance to Christiana Hospital in Stanton. She was in stable condition, said Sgt. Abigail E. Haas of New Castle County paramedics.
An elderly woman and a man believed to be in his teens also were taken to the hospital by ambulance.
The fourth occupant declined treatment, Haas said.
Firefighters from Mill Creek, Hockessin, Belvedere and Five Points fire companies as well as Avondale (Pa.) Fire Company were called in to help fight the blaze, which took about an hour to control.
"The fire originated in the family room in the rear of the residence and was caused by a candle igniting oxygen tubing and surrounding combustibles," said Robert L. Fox, chief deputy state fire marshal.
Damage was estimated at $200,000.
House fire started by ashes put in cardboard box