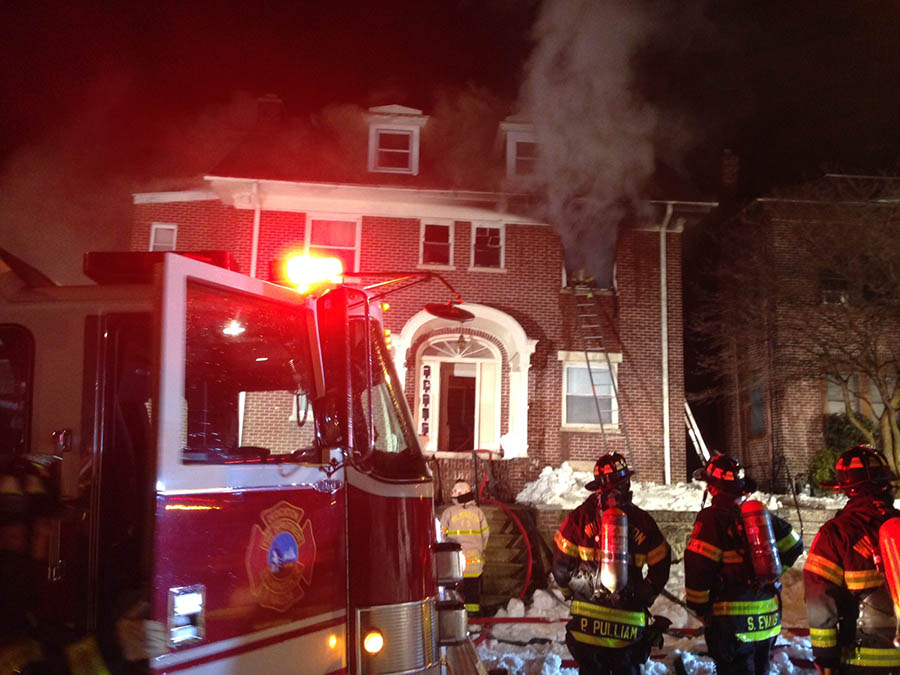 WILMINGTON, DELAWARE (1/26/2016) Six people were displaced when fire broke out in a Wilmington apartment building Monday night, and one firefighter was injured, authorities said.
The fire was reported at 7:45 p.m. at 503 N. Rodney St., in a three-story building with five apartments.
Flames were showing from the second floor when firefighters arrived. Battalion Chief  Carl Zipfel ordered crews inside to extinguish the blaze, which spread to the roof.
The blaze was under control at 8:50 p.m., said Battalion Chief James R. Jobes, spokesman for Wilmington Fire Department.
One firefighter suffered a shoulder injury when he slipped and fell inside the building. He was taken to Wilmington Hospital for evaluation and later released, Jobes said.
No other injuries were reported.
The building was condemned by a city inspector and the six residents were being assisted with housing by the American Red Cross.
Investigators are still trying to determine how the fire started.