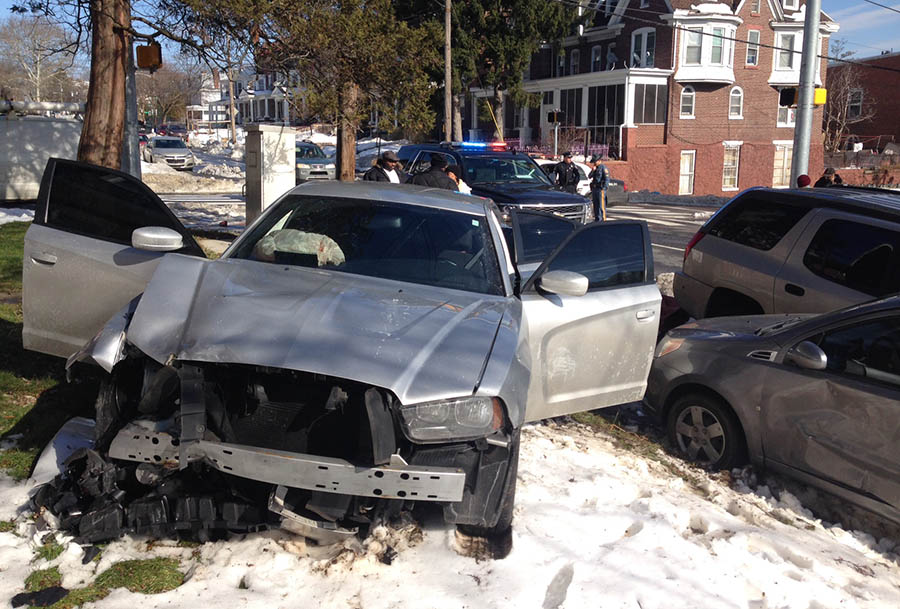 WILMINGTON, DELAWARE (1/28/2016) Three youths were in custody Wednesday after a crash that followed a police pursuit of a stolen vehicle, according to reports from the scene.
Police started pursuing the car after spotting it shortly after noon.
The crash with two parked vehicles happened at Second and Broom streets, with the three juveniles fleeing on foot. They were captured by officers a short time later.