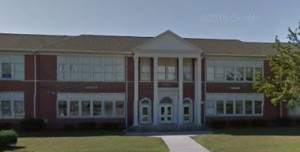 DELAWARE (1/12/2016) For the second day in a row, bomb threats were phoned to several schools in the state today, Delaware State Police said.
Around 9:30 a.m., police evacuated Millsboro Middle School at 302 E. State St. in Millsboro, and Beacon Middle School at 19483 John J. Williams Highway near Lewes. Officers with K-9s were searching the buildings.
Dover, Greenwood and Milford police reported similar incidents at schools in those towns.
Milford police said Milford High School received the threat, causing the evacuation and search of the high school and adjacent Milford Central Academy by K9 units from state police and Dover Air Force Base. Students were later allowed to return and classes resumed.
Dover police reported a morning bomb threat at Central Middle School wasn't related to the firing of the gun in a school bathroom about 12:15 p.m. Classes resumed but officials canceled after-school and evening activities.
State police asked anyone with information to call the Troop 2 Youth Aid Division at 302-834-2620, Troop 3 Youth Aid Division at 302-697-4454 or Troop 4 Youth Aid Division at 302-856-5850.
Tips also may be submitted anonymously through Delaware Crime Stoppers, which offers rewards, at 800-847-3333 or www.delaware.crimestoppersweb.com.
Earlier bomb threats reported across Delaware