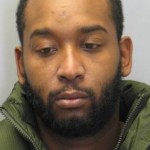 STANTON, DELAWARE (1/8/2016) A man kicked by a Dover police officer in 2013 was arrested by Delaware State Police on a gun charge early Thursday.
Lateef Dickerson, 31, of Middletown, was one of three men in a 2003 Honda Odyssey stopped by troopers and probation officers for a traffic violation about 1 a.m. on Churchmans Road just north of Route 1, police said.
Dickerson was shown on a dashcam video being kicked in the jaw by Dover Cpl. Thomas Webster IV during an arrest in August 2013. A jury acquitted Webster of an assault charge last month.
State police said Dickerson was a front-seat passenger in the Odyssey, which was driven by Von Smith, 33, of Wilmington.
Another man, Taron Hampton, 31, of Wilmington, was riding in the rear seat.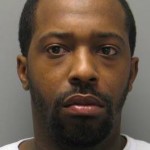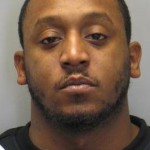 Officers learned Dickerson was on probation and also wanted by Middletown police for several counts of burglary and failure to register as a sex offender.
Hampton also is on probation and wanted on warrants from multiple courts, police said.
Police said they found an unloaded .32 caliber U.S. Revolver Co. handgun inside of a Crown Royal bag on the rear seat.
All three were charged with carrying a concealed deadly weapon and possession of a firearm by a person prohibited.
Dickerson was being held at Young Correctional Institution in Wilmington in lieu of $30,000 secured bail.
Hampton was being held at Young in lieu of $30,000 cash bail.
Smith was released on $13,000 unsecured bail.
Dover Police Chief Paul Bernat announced in December that Webster was returning to the force on paid administrative leave. His return to full duty was awaiting results of a psychological evaluation required by department policy.