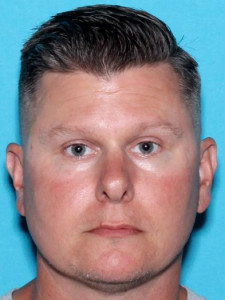 DOVER, DELAWARE (5/4/2015) A Dover police officer was indicted on a felony assault charge in connection with the kicking of a man in the head in 2013, city police reported this evening.
Cpl. Thomas Webster was investigating a reported fight Aug. 24, 2013, with a possible armed man at a Hess gas station on U.S. 13. He and another officer attempted to take a man into custody at gunpoint, giving him commands to get on the ground, police said, and the man eventually complied.
"As the subject was in the process of getting on the ground he was kicked in the head once by Webster rendering him unconscious," police said in the statement released tonight. "After this occurred the subject was placed in handcuffs and taken into custody. This incident was captured on video by a Dover Police Department in-car camera system."
The man, Lateef Dickerson of Dover, was taken to a hospital for treatment of injuries suffered while being arrested and found to have a broken jaw, police said.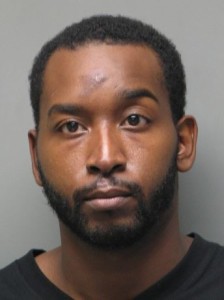 "In November 2013, the Dover Police Department placed Webster on paid administrative leave pending an internal investigation and review of the case by the Delaware Attorney General's Office," the police statement said. "In March of 2014, the Delaware Attorney General's Office took the case before a grand jury who did not return an indictment for Webster.
"At that time the United States Attorney's Office for the District of Delaware reviewed the case and found that there was not a civil rights violation. After both agencies conducted their separate investigations, the Dover Police Department completed the internal investigation on Webster finding that his actions regarding this incident were outside of Dover Police Department policy and acted accordingly."
In June 2014, Webster returned to full duty and was reassigned to the patrol division, police said.
Webster turned himself in after the indictment today and was presented to Commissioner Andrea Freud of the Kent County Superior Court. He was released on $5,000 unsecured bond.
The police department placed Webster on leave without pay pending the outcome of the criminal case.
Webster has worked for the department since September, 2005.
The American Civil Liberties union filed a lawsuit on Dickerson's behalf against Webster and the city in September.
Dover police arrest 2 in Webbs Lane homicide