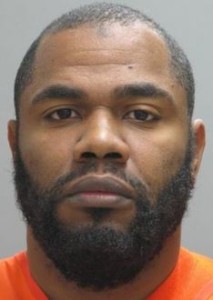 DOVER, DELAWARE (9/29/2015) A New Castle man convicted of killing a woman during a robbery attempt in downtown Wilmington in 1999 has died after a lengthy illness, prison officials reported Monday.
Sadiki Garden, 40, an inmate at Vaughn Correctional Center near Smyrna, died Sunday evening at Christiana Hospital in Stanton of natural causes, according to the Department of Correction.
No foul play is suspected, said spokesman Jason Miller, but the death is being investigated by Delaware State Police. Garden's body has been turned over to the state Division of Forensic Science for autopsy.
Garden was serving a life sentence for murder, weapon possession and attempted robbery. He was convicted for the shooting death of Denise Rhudy, a 36-year-old mother of four from Newark, on Dec. 18, 1999, in a public parking lot in the 800 block of Orange St. Rhudy and another woman had just arrived to visit the Bottlecaps Bar and Restaurant.
Garden was initially sentenced to death by a judge despite the jury's 9-3 vote for life imprisonment, but that sentence was overturned by the state Supreme Court in 2003. The Legislature then changed the law to allow judges to make such decisions.
An appeal by Garden was dismissed by U.S. District Court in August.
Wilmington police seek tips on homicide suspect
Wilmington police chief says homicide arrest rate improving