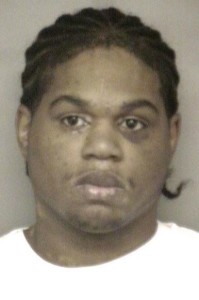 UPDATED STORY: Wilmington murder suspect arrested
WILMINGTON, DELAWARE (9/10/2015) City police asked for the public's help today in locating the suspect in an Aug. 15 homicide.
Hakiem Anderson, 30, of Wilmington, is sought in the shooting death of Markevis Clark of Wilmngton.
Clark was shot in the head in the 800 block of Vandever Ave. and pronounced dead at Wilmington Hospital.
Police asked anyone with information on Anderson, who they said should be considered armed and dangerous, to call  Detective Pete Leccia at 302-576-3647 or 911 immediately. Also, the information may be left on the city's Homicide Hotline number at 302-576-3939.
32-year-old man shot to death in Wilmington