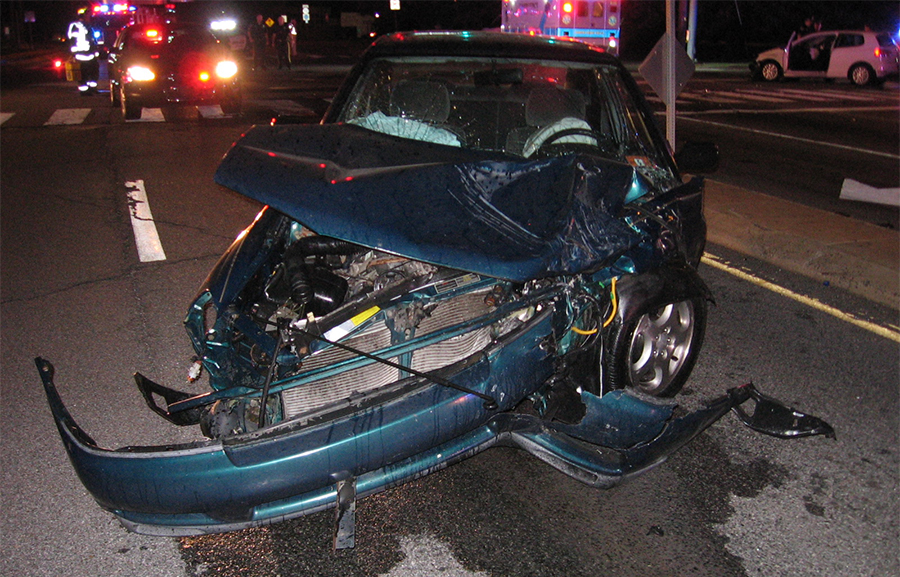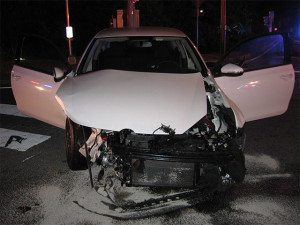 NEWARK, DELAWARE (9/28/2015) Two people were taken to a hospital with serious injuries from a crash in Newark early Sunday, authorities said.
The accident was reported at 12:39 a.m. at Ogletown Road (Route 273) and Library Avenue (Route 72), involving a 1999 Subaru Legacy and a 2012 Volkswagen Golf, the Newark police said.
The driver of the Subaru, a 17-year-old girl from Talleyville, was treated by paramedics for a possible head injury and taken to Christiana Hospital by Aetna Hose, Hook & Ladder Company ambulance.
The driver of the Volkswagen, a 29-year-old man from Newark, was taken to the hospital by Cranston Heights Fire Company ambulance for treatment of an arm injury.
Sgt. Michael McColley of New Castle County paramedics said both were listed in stable condition.
Police said the Subaru was westbound on Ogletown Road when it went through a red light at the intersection with Library Avenue and struck the northbound VW, which had a green light.
The VW spun around and came to a stop just before the start of East Main Street. The Subaru veered right and stopped north of the intersection in the northbound lanes.
Lt. Bill Hargrove, a police spokesman, said the crash is still under investigation and no charges have been filed. He asked anyone with information to contact Master Cpl. Paul Keld at 302-366-7100, ext. 3106, or  Paul.Keld@cj.state.de.us.
18-year-old man killed in Glasgow crash
Police identify man killed in fiery Pike Creek crash