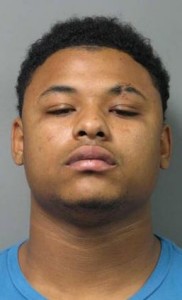 DOVER, DELAWARE (9/29/2015) A 19-year-old man wanted on robbery charges was captured after a brief foot chase Monday in Dover, city police said.
Lewis Foreman, of the first block of Acacia Place in Dover, was arrested near his home by members of the Delaware Fugitive Task Force.
Master Cpl. Mark Hoffman said Foreman had 43 grams of marijuana on him when arrested.
He was wanted  in a June 20 robbery in which three others assaulted two victims at North Governors Avenue and Fulton Street.
Foreman is charged with first-degree robbery, possession of a firearm during commission of a felony, aggravated menacint, conspiracy and resisting arrest.
He also was being charged with possession with intent to deliver marijuana and resisting arrest.
2 arrested after Dover meth labs dismantled