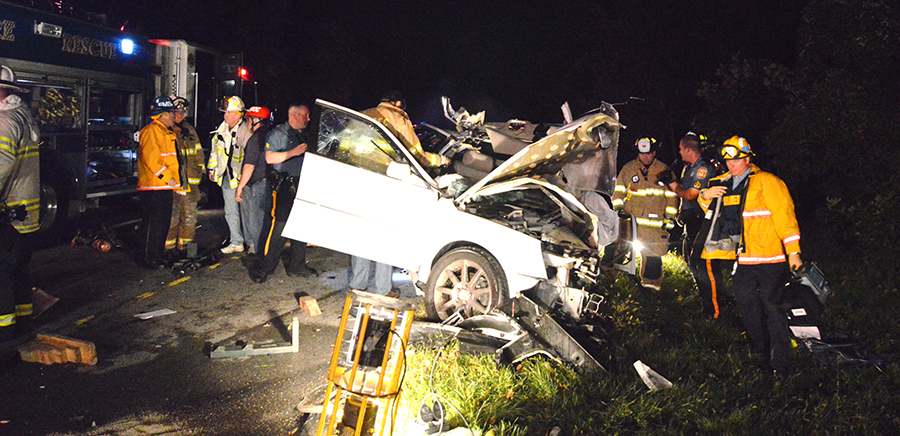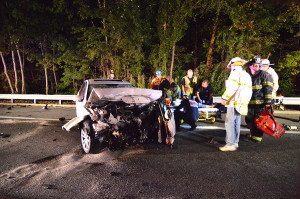 PIKE CREEK, DELAWARE (9/27/2015) Delaware State Police have released the name of the man killed in a fiery two-car crash early today in Pike Creek.
Michael A. Bellafore, 27, of Newark, died after the 2006 Cadillac DTS he was driving collided with a 2010 Volkswagern Passat on New Linden Hill Road north of Skyline Drive.
A Pennsylvania woman who was a passenger in his car, 24-year-old Sarah A. Georgini, suffered life-threatening injuries and was in critical condition when she was taken by Mill Creek Fire Company ambulance to Christiana Hospital in Stanton, police said.
Police are still investigating but said alcohol appeared to be a contributing factor in the crash.
The accident was reported at 1:49 a.m.
One of the cars caught fire, with the flames extinguished by firefighters, who also extricated the three injured people who were trapped in the wreckage, said Sgt.Michael A. McColley of New Castle County paramedics.
Bellafore was southbound, south of Pike Creek Boulevard, when he crossed the double yellow line at high speed, police said.
The driver of the northbound Volkswagen, a 16-year-old Hockessin girl whose name has not been released, attempted to swerve out of the way, police said, but the left front of both cars collided. Both vehicles spun around.
Bellafore, who was not wearing a seat belt, was pronounced dead at the scene.  Georgini also was not wearing a seat belt, police said.
The 16-year-old, who police said was wearing a seat belt, was taken by Hockessin Fire Company ambulance to Christiana Hospital in serious condition but police described her injuries as not life-threatening. McColley, who said the teen was trapped in the car for an extended time, said paramedics treated her at the scene for multiple extremity fractures, a chest injury and possible internal injuries.
New Linden Hill Road was closed between Pike Creek Boulevard and Skyline Drive for at least 5½ hours as the wreckage was cleared and police investigated.
Hockessin, Mill Creek and Belvedere fire companies responded.