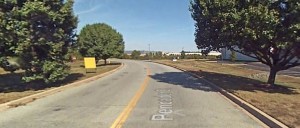 GLASGOW, DELAWARE (9/28/2015) An 18-year-old man was killed Sunday night in a single-vehicle crash in Glasgow, the Delaware State Police reported this morning.
The accident happened about 10:20 p.m. as Miguel A. Gardino-Sanchez was driving a 2003 Infiniti G35 eastbound on Pencader Drive, east of Pleasant Valley Road.
Police said he failed to negotiate a slight left-hand curve and his car struck a curb, left the road and struck a business sign, then overturned several times and came to rest on its roof.
Gardino-Sanchez, of Williamstown, New Jersey, was ejected from the car, landing in a grassy area. He was pronounced dead at the scene.
Police said there were no other injuries.
Troopers are still investigating but said speed is suspected of being a factor in the crash.
Pencader Drive was closed about 2½ hours as police investigated and the wreckage was cleared.
Woman injured when object hits car on I-495
Police identify man killed in fiery Pike Creek crash
Woman, 39, killed in crash near Millsboro