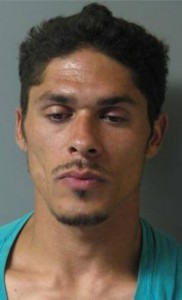 LEWES, DELAWARE (9/28/2015) A 30-year-old man was charged with stealing frozen food from the Surf Bagel Restaurant near Lewes, the Delaware State Police said.
The thefts began around 9 p.m. Thursday when someone walked from a nearby residential area and used burglar tools to cut off the metal latch on a storage refrigeration unit behind the restaurant at 17382 Coastal Highway (Route 1) and left with multiple boxes of frozen foods, police said.
A few minutes later, the man returned and stole more boxes and bags of food, then returned again, around 12:30 a.m. Friday, and took more.
After investigating, police arrested Jermaine C. Maker, of the Lewes area, at his home on Saturday. He was charged with two counts of third-degree burglary, two counts of theft, possession of burglar tools and criminal mischief. He was being held at Sussex Correctional Institution near Georgetown in lieu of $9,000 secured bond.
Female robs TD Bank near Rehoboth Beach