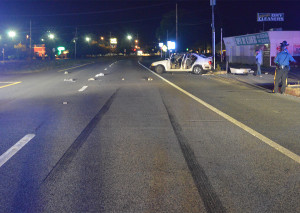 BEAR, DELAWARE (8/10/2015) A Lewes man who was struck by a car on U.S. 40 in Bear late Friday night has died of his injuries, Delaware State Police reported today.
Anthony J. Jenkins, 60, was pronounced dead at Christiana Hospital at 11:15 p.m. Saturday, police said, 24 hours after he was struck near the Fox Run Shopping Center.
Police said they are still investigating the incident.
Lewes man struck on U.S. 40 in Bear in critical condition
Pedestrian struck, killed on U.S. 113
Pedestrian, 78, killed on U.S. 13 near New Castle