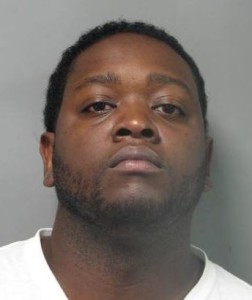 DOVER, DELAWARE (7/22/2015) A suspect has been arrested in the July 13 homicide in the Simon Circle area, Dover police said this morning.
Erick Morton, 29, of the first block of Cypress Branch Road near Magnolia,was arrested Monday when he made a routine check-in at the Delaware Probation and Parole Office.
He was charged with first-degree murder and related counts in the death of  Jamal Weeks, 35, who was shot about 2:15 a.m. in the 900 block of W. North St. and later died, Master Cpl. Mark Hoffman said.
Morton is being held at Vaughn Correctional Center near Smyrna.
35-year-old man shot to death in Dover