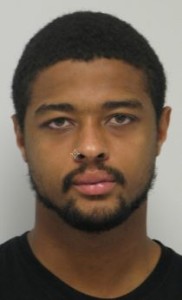 NEW CASTLE, DELAWARE (7/22/2015) A 27-year-old registered sex offender was charged with raping two teenage girls in his home, New Castle police said this morning.
Matthew D. Hagins, of the first block of Edgewood Ave., invited the two girls, age 13 and 14, back to his home where they were sexually assaulted multiple times on Monday, Senior Lt. Adam P. Brams said.
Brams said Hagins, who was arrested Tuesday, had been an acquaintance of one of the girls before the incident.
Hagins is a registered Tier II sex offender, Brams said.
He was charged with four counts of second-degree rape and two counts of sex offender unlawful sexual contact against a child.
Hagins was being held at Young Correctional Institution in lieu of $150,000 secured bond.