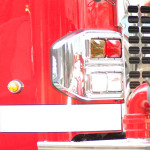 UPDATED STORY: Investigators say fire was arson
MIDDLETOWN, DELAWARE (7/19/2015) Fire heavily damaged a home in Middletown early today, the state Fire Marshal's Office said.
The blaze was reported just before 1 a.m. in the first block of Haggis Road in the Estates of Saint Anne neighborhood.
Flames were shooting out of the two-story building when Volunteer Hose Company of Middletown firefighters arrived, said Michael Chionchio, assistant state fire marshal.
He said investigators are still trying to determine how the fire started.
Damage was estimated at $500,000.
Chionchio said there were no injuries.
Anyone with information on the fire is asked to call investigators at 302-323-5375.