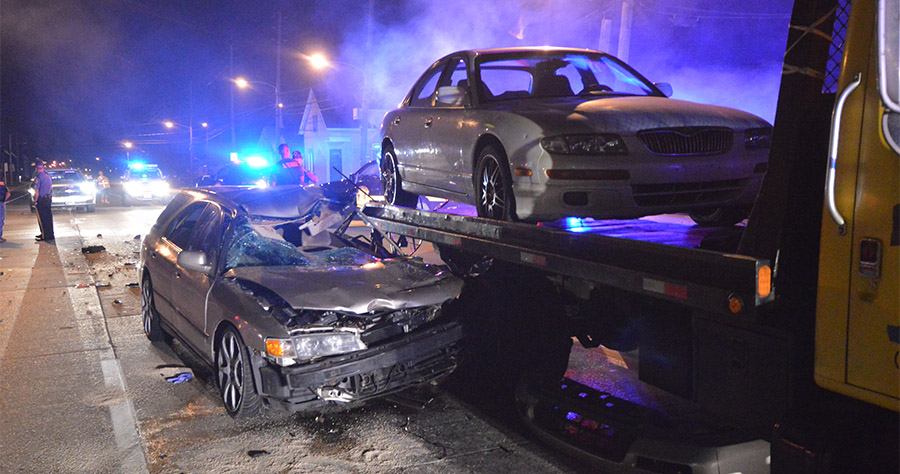 UPDATED: Driver dies after Route 9 crash
NEW CASTLE, DELAWARE (7/19/2015) Delaware State Police say the driver of a car was critically injured Saturday night when his vehicle slammed into the rear of a rollback tow truck on Route 9 north of New Castle.
The accident happened about 9:30 p.m. between Rogers Road and Interstate 495. The wrecker also was carrying a third vehicle.
Police said a 1994 Honda Accord driven by Rodolfo Espinal-Vargas, 42, of New Castle, was southbound in the left lane approaching the stopped truck that was preparing to make a left turn into Pyles Lane.
The Honda swerved to the right but struck the right rear of the truck with the left front of the car.
Espinal-Vargas was trapped in the vehicle until extricated by firefighters and taken by ambulance to Christiana Hospital.
The driver of the truck, Lucindo Aparico 48, of New Castle, was not hurt. Police said he was wearing a seat belt but Espinal-Vargas was not.
Route 9 (New Castle Avenue) was closed about 3 hours as police investigated and the wreckage was cleared.
Motorcyclist killed in crash near New Castle is identified
Delaware tornado confirmed near New Castle