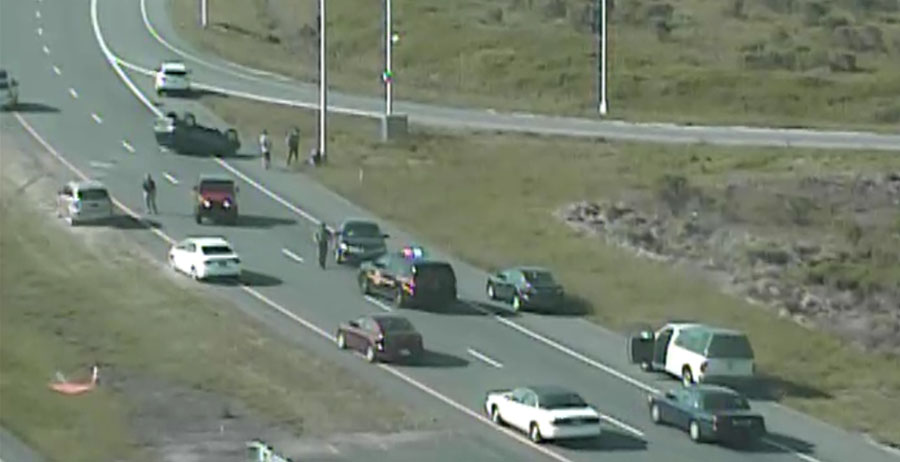 DOVER, DELAWARE (5/25/2015) An accident with an overturned SUV jammed southbound Route 1 traffic near the Route 9 interchange at Dover Air Force Base for about an hour this morning.
The crash was reported about 8:40 a.m. on the curve just before the on-ramp from Route 9 to southbound Route 1.
Delaware State Police and other rescue crews are on the scene, including Magnolia and Little Creek firefighters and an ambulance.
One lane of traffic was getting by on the left initially but DelDOT reported at 9 a.m. that all southbound lanes had been closed, with traffic being diverted off at the Route 9 ramp and then returning to Route 1 via the on-ramp.
All lanes were reopened about 9:40 a.m.
Motorcyclist dies after Route 1 crash