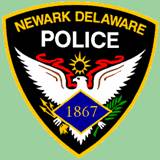 NEWARK, DELAWARE (5/24/2015) A 36-year-old man was seriously injured when he got out of his car to confront another driver in a road-rage incident, then was struck as the other car accelerated before fleeing the scene and hitting a third vehicle that was driving by, police said today.
The incident began about 1:45 a.m. Saturday on U.S. 13 near Wilmington, Lt. Bill Hargrove of Newark police said.
The driver of a Dodge Dart followed a silver Mercedes C30 south on Interstate 95 to the Route 896 exit, then north on 896 until the driver of the Mercedes pulled over at Route 4.
The Mercedes driver and his 42-year-old brother-in-law, who was a passenger in the front seat, both got out to confront the driver of the Dodge, Hargrove said.
The Dart then accelerated and struck the driver of the Mercedes, who was thrown to the grass median, he said.
The dark-colored Dodge, which had a Maryland license plate, then fled but struck another vehicle previously not involved as he did, Hargrove said.
The driver of the Dodge was described as a white male, and there was a passenger in the car but no further description was available.
The injured man was taken by ambulance to Christiana Hospital in Stanton with injuries not life-threatening, Hargrove said.
The injured man's 34-year-old wife was in the rear seat of the Mercedes but was not injured. The driver's brother-in-law also was not hurt.
No one was injured in the third vehicle, which stopped at the scene with minor damage.
Anyone with additional information on this incident should contact Detective James Skinner at 302-366-7100 or James.Skinner@cj.state.de.us.
Tips also may be submitted anonymously through Delaware Crime Stoppers, which offers rewards, at 800-847-3333 or www.delaware.crimestoppersweb.com.