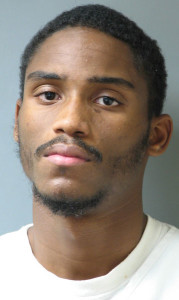 UPDATE: Second arrest in Harrison Street shooting
WILMINGTON, DELAWARE (2/6/2015) A Wilmington man has been charged with the shooting Thursday night of a 20-year-old woman in the 200 block of South Harrison St., city police said today.
Phillip Battle, 20, was stopped in the area shortly after the shooting, police said.
He was charged with assault, reckless endangering and possession of a firearm during commission of a felony and by a person prohibited as well as violation of probation.
Battle was being held at Young Correctional Institution in lieu of $152,000 cash bail.
Police said Detective Thomas Curley investigated the case.
20-year-old woman shot in Wilmington