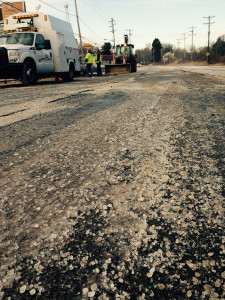 NEWARK, DELAWARE (2/6/2015) A water main break closed eastbound Capitol Trail (Route 2) this morning, DelDOT reported, and city of Newark officials are warning residents in the area to boil water before using it.
The road was closed at South Dillwyn Road near the city's eastern border due to damaged roadway.
According to reports from the scene, the break in an 8-inch line happened after midnight and closed the highway in both directions for several hours. Later today DelDOT indicated all lanes had been reopened.
Some businesses in the area were forced to close due to lack of water, and shortly after 8:30 a.m. the Christina School District announced that Shue-Medill Middle School would close at 9:30 a.m. due to the break.
Newark officials said water customers in this area — including those outside the city limits — may be at risk for E. coli bacteria contaminated water.
"Do not drink the water without boiling it first. Bring the water to a boil, let it boil for a minute,
and let it cool before using, or use bottled water. Boiled or bottled water should be used for drinking, making ice, brushing teeth, washing dishes, and food preparation until further notice," according to a city statement. "Boiling kills the bacteria and other organisms in the water."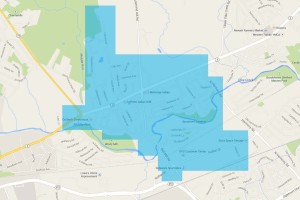 City officials said they hoped to have the problems resolved within 48 hours.