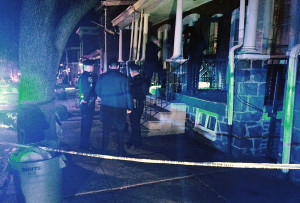 UPDATE: Second suspect arrested in Harrison Street shooting
WILMINGTON, DELAWARE (2/5/2015) A 20-year-old woman was wounded by gunfire this evening, city police said.
The incident happened about 8:40 p.m. in the 200 block of S. Harrison St.
Officers called to the scene found the victim inside a home with a wound in her left arm.
She was treated at the scene by New Castle County paramedics and taken by ambulance to Christiana Hospital in Stanton.
Police said her condition was stable.
Officials asked anyone with information on the shooting to call 302-576-3620.