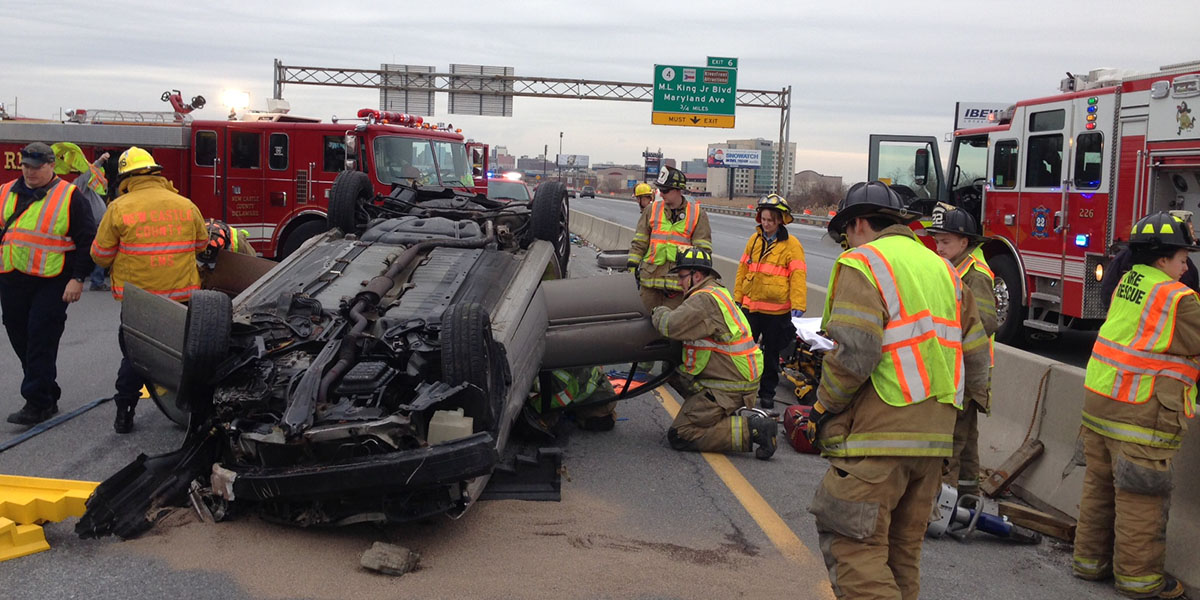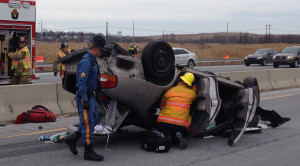 WILMINGTON, DELAWARE (2/1/2015) A crash jammed southbound I-95 in Wilmington for more than an hour this afternoon, with the driver seriously injured when his car overturned and trapped him in the wreckage for 30 minutes, authorities said.
A 1999 Nissan Altima swerved to the left and struck a concrete barrier near Frawley Stadium about 2:15 p.m., overturned and slid several hundred feet, trapping the driver — identified by state police as Ian B. Anderson, 27, of Newark — until he was extricated by Five Points and Minquadale firefighters, then taken by ambulance to Christiana Hospital in Stanton.
State police Master Cpl. Jeffrey Hale said Anderson's injuries are not believed to be life-threatening.
Hale said troopers are still investigating and charges are expected.
Southbound traffic on I-95 was diverted onto Martin Luther King Boulevard until the crash was investigated and the wreckage cleared.
Young man dies in Hockessin SUV crash
Pedestrian killed on I-95 struck by 4 vehicles
Driver charged with DUI after 2 hurt in crash near Millsboro