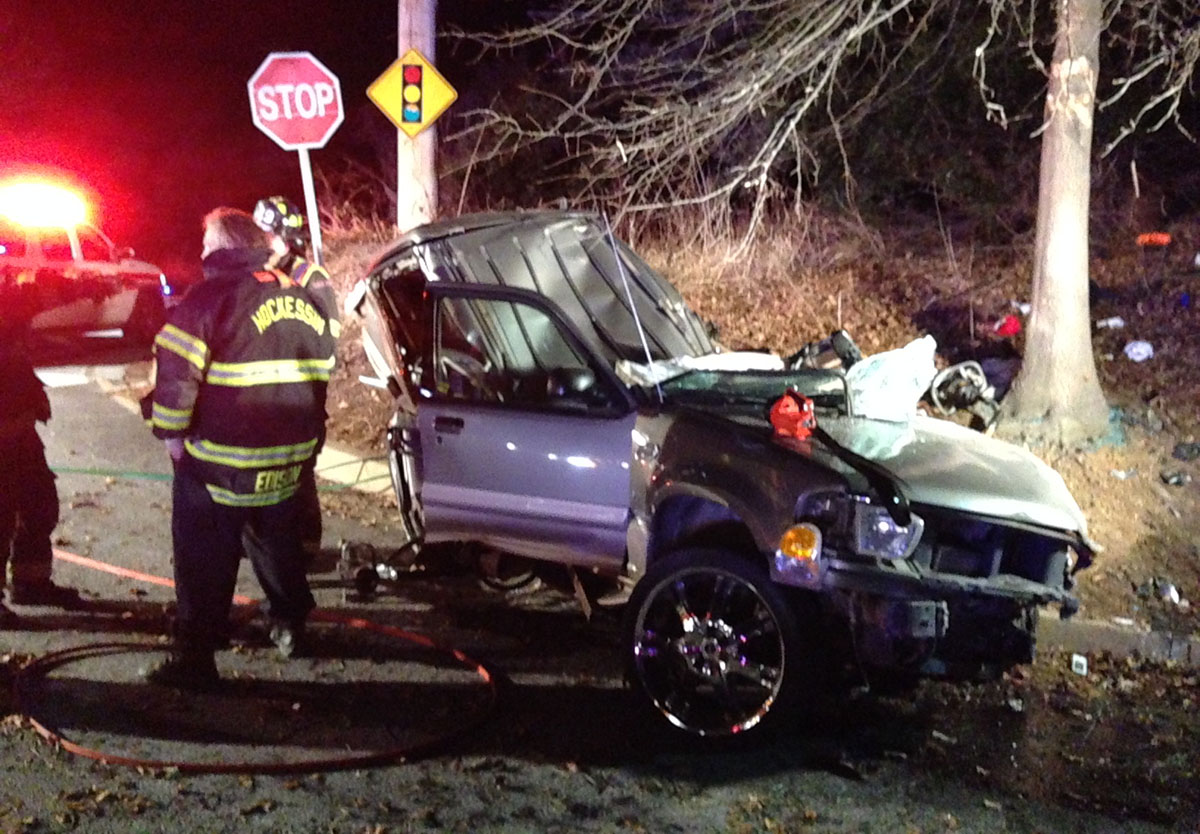 UPDATE: Police release name of 19-year-old man killed in crash
HOCKESSIN (2/1/2015) One young man was killed when an SUV crashed into a tree on Newport Gap Pike (Route 41) in Hockessin early today, authorities said. Two other young people were injured.
The accident happened about 2:30 a.m. between Graves Road and Lancaster Pike.
The man killed was driving a 2000 Mercury Mountaineer northbound when he passed a northbound 2007 Honda Civic by crossing into the southbound lane, Master Cpl. Jeffrey Hale of Delaware State Police said.
After passing the Honda, the Mountaineer re-entered the northbound lane in front of the Honda but slowed sharply, causing the driver of the Honda, Tristan Proffitt, 21, of Hockessin, to swerve into the southbound lane.
The right side of the Honda then sideswiped the Mountaineer, which struck a raised concrete island and began to overturn. Hale said the roof of the Mercury struck the tree and came to rest.
The driver of the SUV was trapped in the vehicle and pronounced dead at the scene by New Castle County paramedics. He has not been identified but is believed to be 20-30 years old, said Cpl. Abigail Haas, a spokeswoman for emergency medical services.
Proffitt was able to stop his car in the roadway. He and a passenger, a 17-year-old girl from Wilmington, were taken by ambulance to Christiana Hospital in Stanton, treated for minor injuries and released.
State police are still investigating the crash.
Hale said all involved were wearing seat belts.
The road was closed about three hours.
Pedestrian killed on I-95 struck by four vehicles