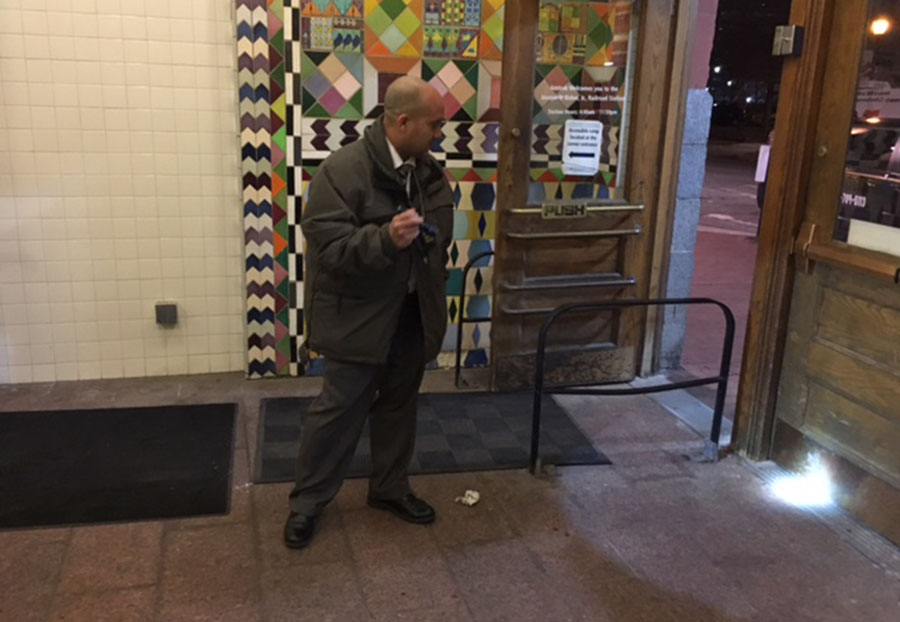 WILMINGTON, DELAWARE (1/25/2018) A 54-year-old homeless man was found with stab wounds at the Wilmington Train Station this evening, city police said.
Police were called to the station, also known as the Joseph R. Biden Jr. Railroad Station, 100 S. French St., about 6:20 p.m.
The man suffered two puncture wounds to his torso, police said.
He was treated at the scene by New Castle County paramedics, then taken by ambulance to Christiana Hospital in Stanton. Police said he was undergoing surgery.
The victim initially told officers the stabbing had occurred in the 500 block of Kin St., then said it happened in a restroom at the train station.. But police said they could find no evidence of a stabbing at either location and have not been able to determine where it happened.
Police said a review of surveillance video found he had not been stabbed in the train station.