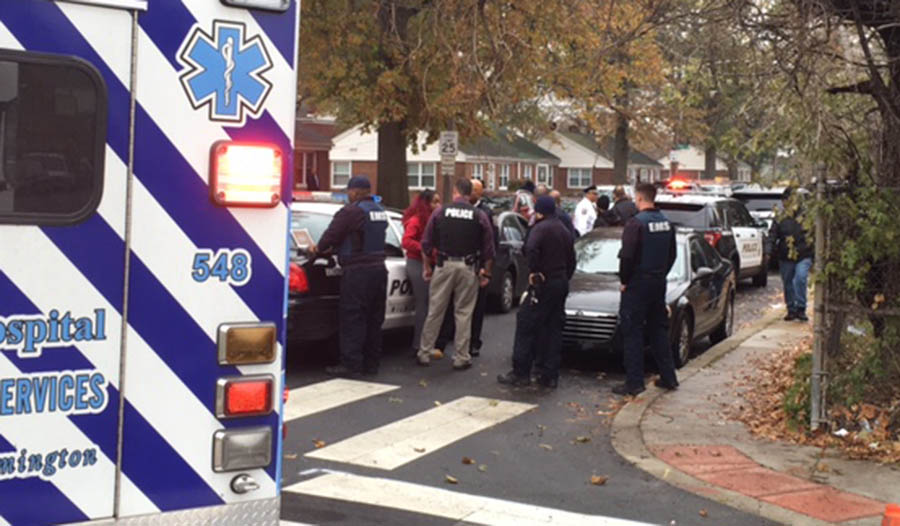 WILMINGTON, DELAWARE (11/14/2017) An ex-boyfriend has been charged in the shooting of a 24-year-old woman on Monday, the Wilmington police said Tuesday.
The shooting happened about 12:40 p.m. in the 700 block of Townsend Plac, in the Southbridge section of the city, e as the victim was driving a car.
She was found with a graze wound to the back of her head at D and South Heald streets and was treated by New Castle County paramedics, then taken by ambulance to St. Francis Hospital. Police said she was treated there and later released.
Police identified the suspect as Khalid Mack, 24, of Wilmington. He was charged with first-degree assault, first-degree reckless endangering and two counts of possession of a firearm during commission of a felony.
Mack shot at the car as it was pulling away from the block, police said, and the bullet struck the rear window, went through the driver's side headrest and struck the woman.
Police said Mack was identified by the woman and a male seated in the front passenger seat.