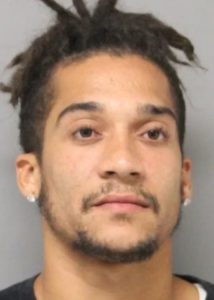 REHOBOTH BEACH, DELAWARE (11/13/2017) A suspect in four Sussex County armed robberies was arrested Sunday, the Delaware State Police announced this morning.
Cody B. Reeves, 24, of Rehoboth Beach, was taken into custody in New Castle County.
He was charged with four counts of first-degree robbery, four counts of possession of a deadly weapon during commission of a felony and wearing a disguise during commission of a felony.
Police said Cody also was charged with four unrelated counts of second-degree burglary, felony theft, selling stolen property, three counts of misdemeanor theft, and falsifying business records.
He was being held at Sussex Correctional Institution near Georgetown in lieu $333,500 secured bond.
Police identify suspect in 4 armed robberies
Fire destroys Stanton-Newport Little League concession stand