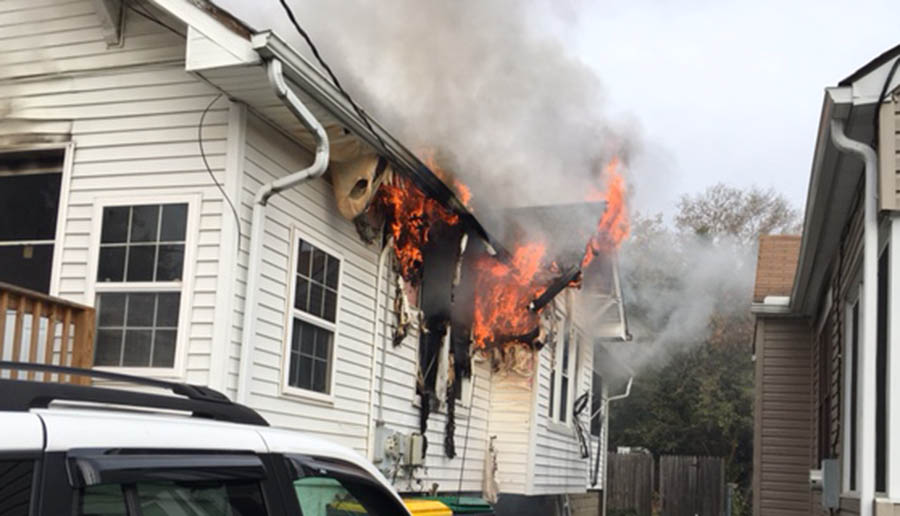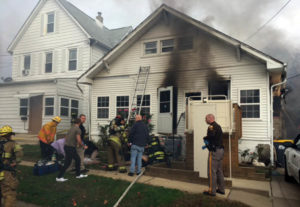 UPDATED STORY: 2nd victim dies after Richardson Park house fire
ELSMERE, DELAWARE (11/7/2017) One man died and two other people were in critical condition after a house fire this morning in the Richardson Park neighborhood south of Elsmere, authorities said.
Two people trapped in the home at 59 Norway Ave. were removed by firefighters. The third person was able to escape from the home.
The fire was reported about 8:50 a.m.
Smoke was pouring from the two-story home when Five Points Fire Company firefighters arrived.
The two injured were first taken by ambulance to Christiana Hospital in Stanton, then transferred to the burn center at Crozer Chester Medical Center in Upland, Pennsylvania.
Investigators are still trying to determine how the fire started, said Michael Chionchio, assistant state fire marshal.
He said damage was estimated at $200,000.
Multiple fire companies responded to the blaze.
Police car crashes on Capitol Trail
2 injured in Wilmington shootings
29-year-old woman dies in homicide near New Castle