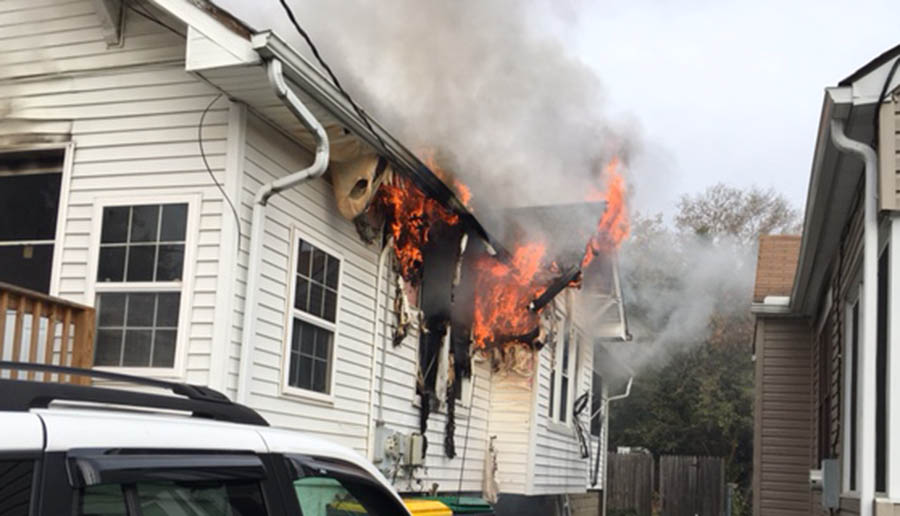 ELSMERE, DELAWARE (11/8/2017) A 79-year-old woman has died following a house fire in the Richardson Park neighborhood south of Elsmere.
The woman had been rescued from the home at 59 Norway Ave. on Tuesday morning but died this morning at Crozer Chester Medical Center in Upland, Pennsylvania, said Michael Chionchio, assistant state fire marshal.
A 60-year-old man also rescued by firefighters had died Tuesday at Christiana Hospital in Stanton.
A third victim, a 59-year-old man, remains in critical condition at Crozer, Chionchio said.
He said investigators are still trying to determine how the fire started.
There have been nine fire deaths in Delaware this year, equaling the number for all of 2016.
Earlier story: 1 dead, 2 critical after Richardson Park house fire