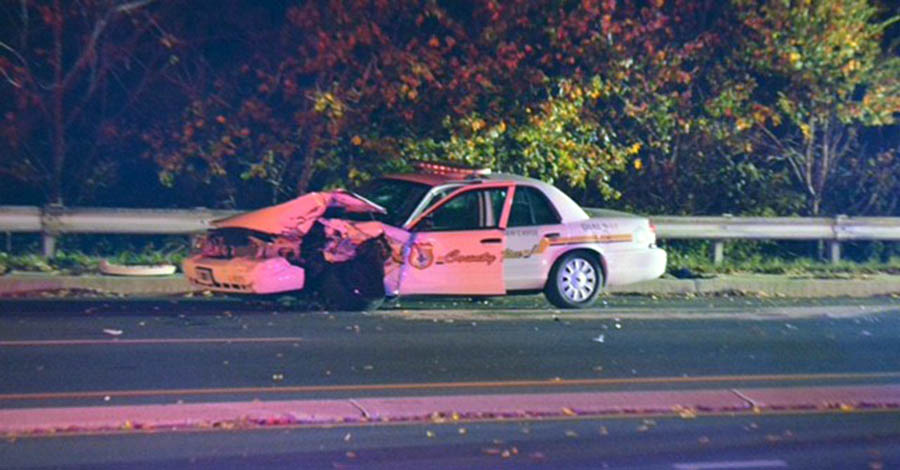 PIKE CREEK, DELAWARE (11/7/2017) A New Castle County police officer was taken to a hospital with minor injuries Monday night after a patrol car collided with another vehicle on Capitol Trail (Route 2), authorities said today.
The crash happened about 8:30 p.m. between Parke and Peikin avenues. Police said the officer was responding to a report of a fight in progress at the time.
The officer was taken to Christiana Hospital in Stanton.
The 31-year-old man driving the other car, an Acura RDX, was not injured, police said.
Police asked anyone with information on the crash to contact Detective William Hussong at WHussong@nccde.org, or call 302-573-2800.
Capitol Trail traffic was affected about four hours as county police investigated the crash.
29-year-old woman dies in homicide near New Castle
2 injured in Wilmington shootings
Gunfire hits vehicle on U.S. 13 near DSU