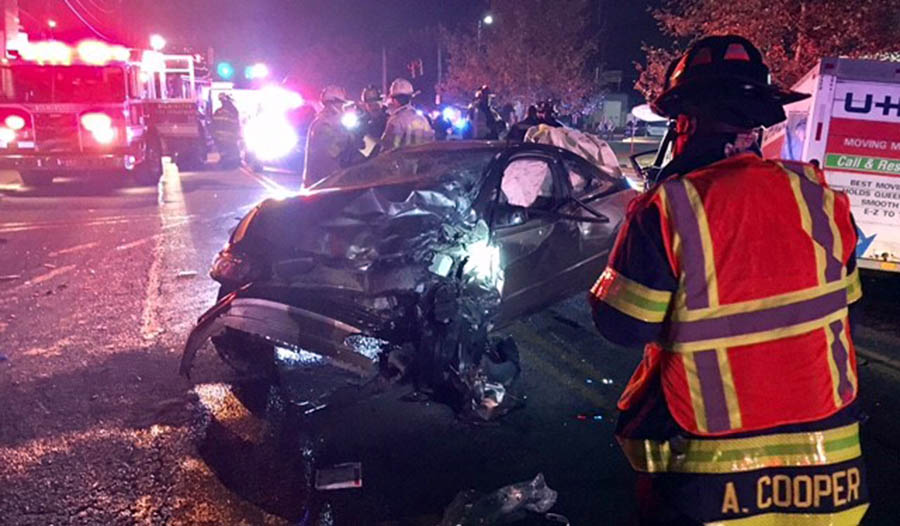 WILMINGTON, DELAWARE (10/30/2017) A 41-year-old woman was killed in the crash of two vehicles in the 1300 block of E. 12th St., Wilmington police reported today.
The collision happened about 2 a.m. Sunday.
Police said an eastbound Honda Civic crossed into the westbound lane and struck a Dodge Journey SUV.
The driver of the Honda, Lakisha Faison, of the 1600 block of Coleman St. in Wilmington, died from injuries suffered in the crash.
A male passenger in the Honda remained in critical condition today, police said.
Three occupants of the Dodge were treated at Wilmington Hospital for injuries police said were not life-threatening.
Police said they are still investigating the crash and asked anyone with information to call Sgt. Dave Rosenblum at: 302-571-4414.